Below is a collection of interviews that our doctors had with Patient Power's Andrew Schorr at last month's American Society of Hematology (ASH) Annual Meeting. The videos listed below include:
Effective Therapies for Myeloma Patients After Disease Relapse
Dr. William Bensinger discusses research results that offer hope for patients who experience disease relapse after an allogeneic stem cell transplant.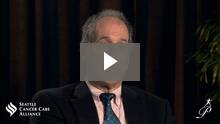 Advances in Transplant for AML
Dr. Rainer Storb discusses important advances in transplant for acute myeloid leukemia (AML). He shares an update on the use of novel agents and their impact on remission and overall survival for patients, refinements in treatment for the elderly with AML and a 40-year perspective on how the field of transplant has evolved.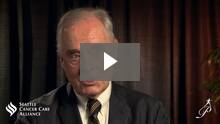 Understanding Why MDS Patients Have Anemia
Dr. Janis Abkowitz explains research results that unlock the reason for anemia in patients with myelodysplastic syndrome (MDS). This discovery offers hope and research direction for further study to identify therapies for blood cell disorders.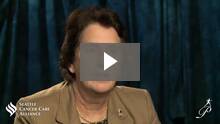 New Antibody-Drug Conjugates for Lymphomas
Dr. Oliver Press details what progress researchers are seeing using antibody-drug conjugates for lymphomas. He explains the role B-cell lymphoma 2 (Bcl-2) inhibitors play to support a targeted treatment approach for patients.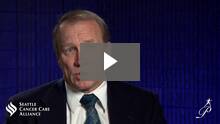 Amifostine for Multiple Myeloma
Dr. William Bensinger shares results from a study reported at the 2012 American Society of Hematology (ASH) annual meeting where an older drug, amifostine (Ethyol), was used in a new way to increase treatment response for multiple myeloma patients. As the lead investigator, Dr. Bensinger explains the positive outcome when testing this treatment regimen using higher doses of cancer-fighting agents while mitigating toxicity with a cytoprotective agent.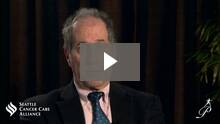 Treatment for Acute Promyelocytic Leukemia without Chemotherapy
Dr. Elihu Estey shares results from a recent study reported at ASH 2012 offering hope for patients with acute promyelocytic leukemia (APL), a distinct subtype of AML. As a lead investigator on many related studies, he provides perspective on how far treatment has evolved for these patients.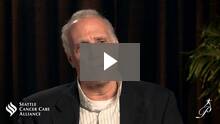 Radioimmunotherapy-Based Transplants for Non-Hodgkin's Lymphoma
Dr. Ajay Gopal, director of hematologic malignancies at the Seattle Cancer Care Alliance, explains the results from a recent, large study using radioimmunotherapy prior to transplant for non-hodgkin's lymphoma patients. As the lead investigator on this trial, Dr. Gopal affirms that the results provide further understanding to refine treatment with radioimmunotherapy and paves the way for more testing with this approach.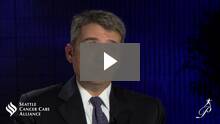 New Horizon in Oral Medication for Blood Cancer Treatment
Dr. Janis Abkowitz details the revolutionary research advances that are opening up a new field of oral medications for blood cancer treatment.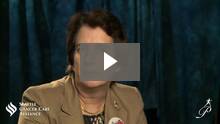 Promising Early Results From Triple Drug Combination for Myeloma Patients
Dr. William Bensinger details results from a phase l trial, reported at the 2012 American Society of Hematology Meeting, that tested a new triple drug combination to help relapsed/refractory multiple myeloma patients. This was the first time dexamethasone was used together with two investigational drugs. The results of the trial offer new hope of more powerful therapies for patients who didn't respond to earlier generations of medicines.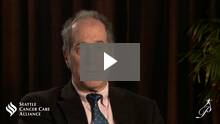 Big Changes in CLL Treatment Mean Opportunities for Patients
Dr. John Pagel details important advances that signal a changing treatment landscape in chronic lymphocytic leukemia (CLL) with new options for patients. Pagel explains some of the new drug therapies, including insights from ASH 2012, that may mean a move away from chemotherapy for some patients.